Description
IF YOU HAVE QUESTIONS ABOUT READING AND FILLING OUT YOUR PRESCRIPTION, THE FOLLOWING IMAGES CAN HELP YOU UNDERSTAND THE PROCESS.
This is what you'll likely see. The top and/or the left side of the form usually include terms such as OD, OS, SPH, CYL, etc., either printed digitally or handwritten by a doctor or optometrist.

[ OS/OD ] OS: Oculus sinister, meaning left eye; can also be represented by "L". OD: Oculus dexter, meaning right eye; can also be represented by "R".
[ SPH ] SPH is short for sphere. It shows your degree of myopia/hyperopia, in other words, nearsightedness/farsightedness. A negative number here indicates myopia, therefore, -5.50D means 300 degrees of myopia. A positive number here indicates hyperopia, therefore, + 2.50D means 250 degrees hyperopia.
[ CYL/AXIS ] CYL is short for cylinder. It indicates your level of astigmatism, a condition where the cornea is irregularly shaped and causes blurred vision. AXIS, the axis, describes the direction of astigmatism. -1.00 means 100 degrees of astigmatism. 100 means that the astigmatism direction is 100 degrees.
[ PD ] PD refers to pupillary distance, or the distance between your pupils.
HOW TO FILL OUT A  PRESCRIPTION FORM ON OUR WEBSITE?
< 1. SINGLE VISION PRESCRIPTION >
Your single vision prescription ↓↓

Fill in the ANGEL GLASSES single vision prescription, as shown below, using the color coding as a guide. ↓↓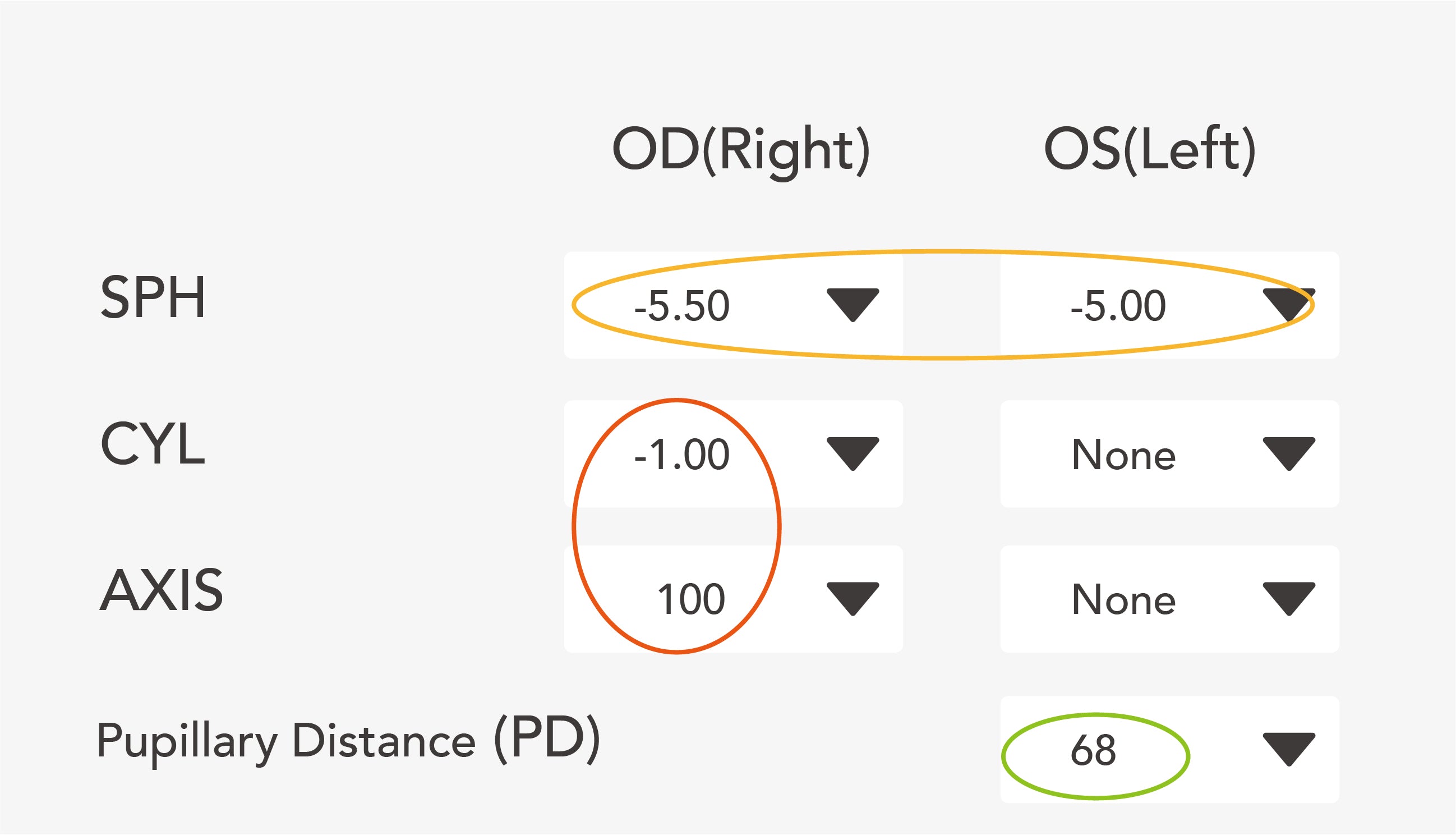 < 2.PROGRESSIVE/
VARIFOCAL

 PRESCRIPTION > [ ADD ]

ADD (short for Reading Addition) It refers to the additional correction that you need for reading. If you're looking for progressive or varifocal lenses, your prescription should include ADD data.

HOW TO FILL OUT A PROGRESSIVE/VARIFOCAL PRESCRIPTION FORM ON OUR WEBSITE?
Your prescription ↓↓

Fill in the ANGEL GLASSES progressive/varifocal vision prescription, as shown below, using the color coding as a guide. ↓↓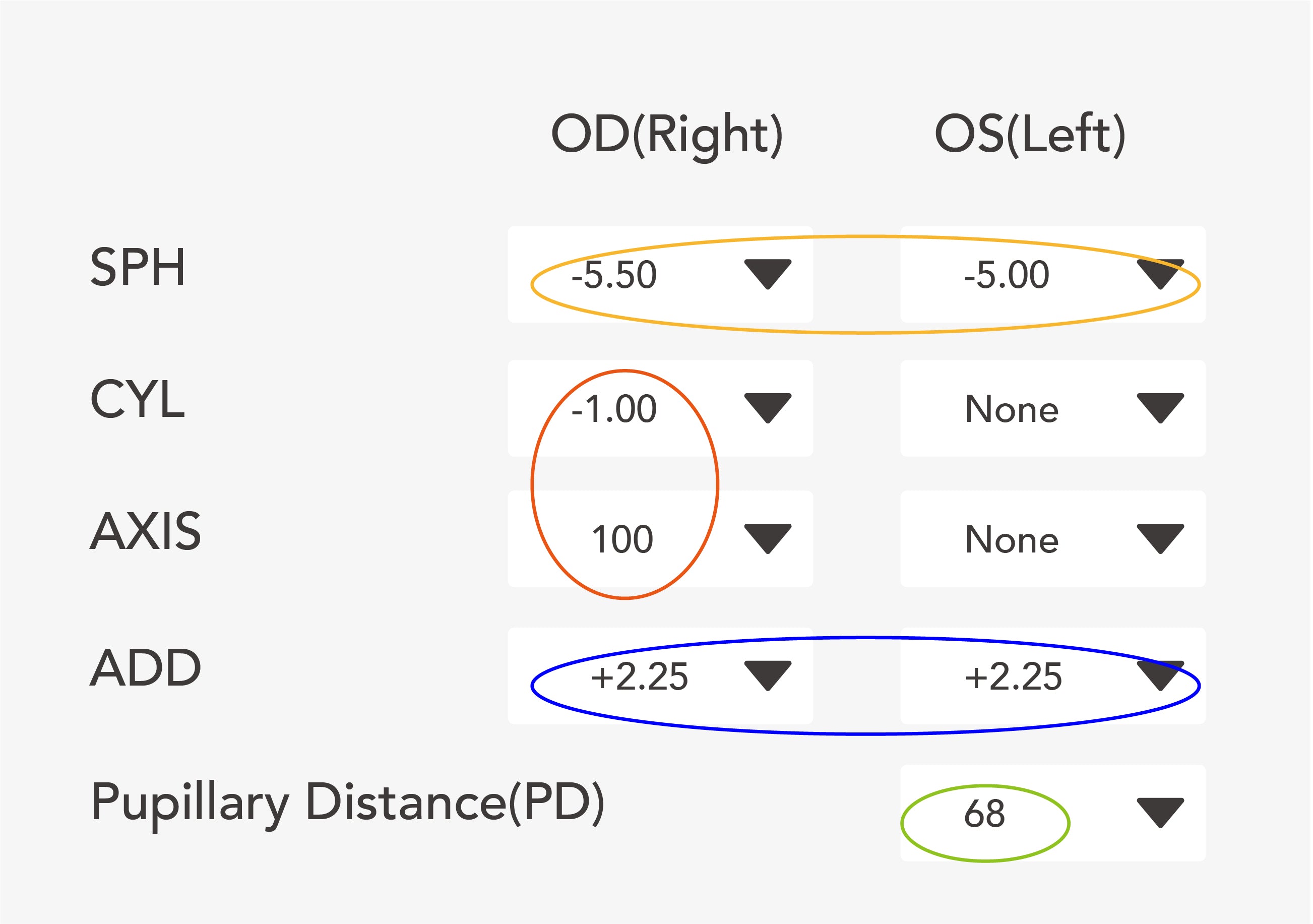 WHAT IS PUPILLARY DISTANCE?
Pupillary distance (PD), or interpupillary distance (IPD), is the distance between the centers of the pupils when both eyes are looking straight. It is measured in millimeters. The average PD for adults is between 54mm to 74mm, and for children, between 43mm to 58mm.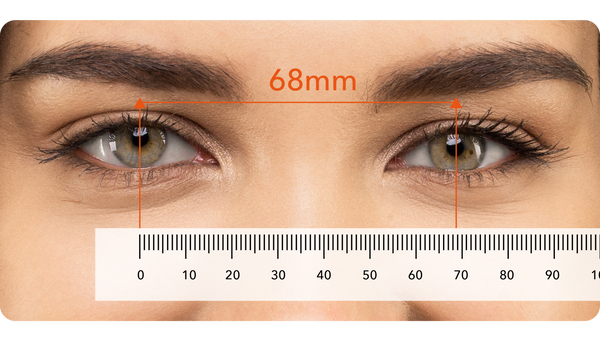 WHY MEASURE PD?
Pupillary distance (PD) has a huge influence on our comfort level when we wear glasses. You must provide your PD when filling out the prescription form on our website.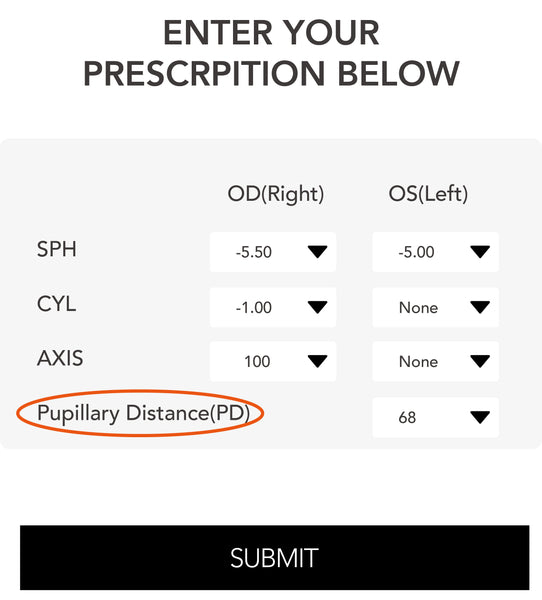 The pupillary distance (PD) between your eyes should match the distance between the center of your lenses, and the image should be clear.

< THE SUITABLE PAIR OF GLASSES >
The PD of the eye deviates from the distance between the centers of the lenses. If PD is small, wearing large-frame glasses will cause focus deviation between the pupils and the centers of the lenses.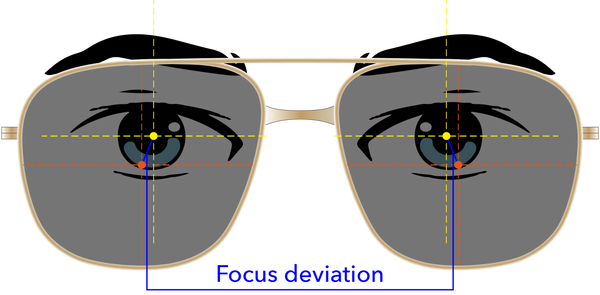 < OVERSIZED FRAME >
HOW IS PUPILLARY DISTANCE MEASURED?
Your eyeglass prescription will usually come with pupillary distance (PD). What if you don't know your PD?
MEASURE YOURSELF FIRST, YOU NEED A RULER AND A MIRROR.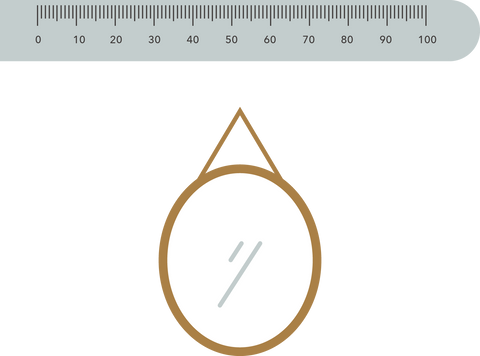 Step 1 ↓ ↓
Stand upright and face the mirror, then align your face horizontally with the center of the mirror.
Step 2↓ ↓
Place the ruler above your eyebrows and make sure they're parallel to your eyebrows and to the ground. The distance between your two pupils is your pupillary distance (PD).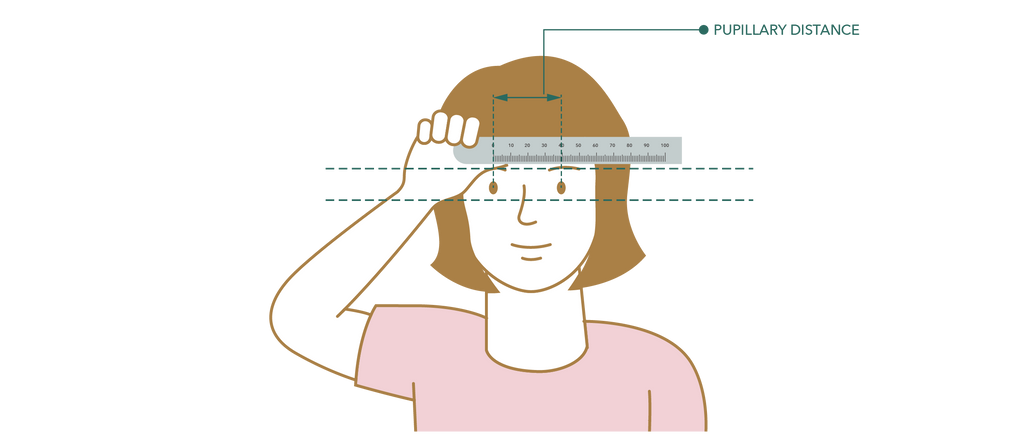 IF YOUR FRIEND HELPING YOU MEASURE YOUR PUPILLARY DISTANCE
1. Please open your eyes, look straight and don't tilt your head. 2. Ask your friend to place the 0 scale on the scale above the center of one pupil and note its distance to the center of the other pupil.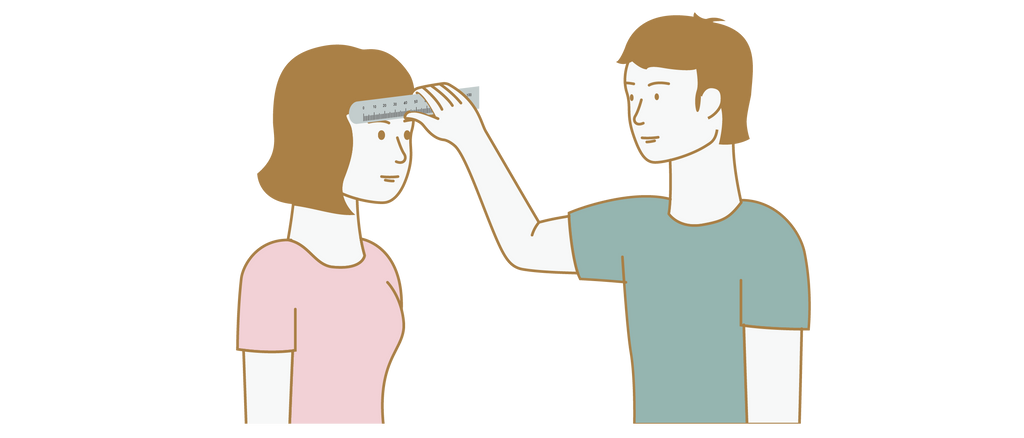 Unisex Anti Blue Light Glasses Women Men Fashion Print Eyewear Office Computer Glasses Video Gaming Blue Rays Blocking Goggles
100% Brand New, High Quality!
Gender: Male/Female
Type: Blue Light Blocking Glasses
Style: Classic, Retro
Frame Material: Metal
Color: As the picture shown
Lens Function: Anti blue light/Radiation Protection/Anti-Reflective
Glasses Dimension:
Frame Width: 141 mm (5.6 inch)
Lens Width: 53 mm (2.1 inch)
Lens Height: 47 mm (1.9 inch)
Nose Bridge Width: 19 mm (0.7 inch)
Temples Length: 142 mm (5.6 inch)
Weight: 25g (0.9oz)
Package Included: 1 * Unisex Blue Light Blocking Glasses
Features:
1. Blue Light Blocker & Replaceable Lens Reduce symptoms of eyestrain during prolonged computer exposure. These frames are best used as indoor lenses for long hours of computer use to maintain natural sleep patterns and eye protection. The original lenses can be replaced with your prescription lenses at any store.
2. High-quality Materials These blue light blocking glasses are made of reinforced metal frames, soft silicone nose pads, and durable metal hinges, all the details ensuring you a perfect performance. The soft silicone nose pads can adapt to different nose shapes. Reduce the burden on your bridge of the nose and create a new sense of fashion.
3. Comfortable Wearing Lightweight and durable. These stylish blue light blocking glasses fit well both for small faces and big heads because of adjustable temples and nose guards. You can wear our glasses for long periods in front of digital screens or your upcoming trip out of town.
Note:
1. There is 2-3% difference according to manual measurement. Please check the size carefully before you buy the item.
2. Please note that slight color difference should be acceptable due to the light and screen.
3. If you need more, please contact us and we will give you a discount.